I'd Love To Partner With You
Reach me at kristen@thetrippylife.com
I'm passionate about finding new adventures for my readers to learn about.
I'm always on the lookout for unique spots, cuisine, and lifestyle products my readers might not have heard of.
If you'd like to sponsor me at your hotel, restaurant, activity, or event, I'd love to come visit you and share my experience through my blog posts and social media channels. (Here is a post I did on Clarkseville Station Restaurant.)
If you'd like me to come and blog about your special event (like I did with the grand opening of a Krispy Kreme), I'd be honored to be a part of your big day. 
My husband and I are both small business owners, so I enjoy helping other business owners grow. Please reach out if you'd like me to help promote your restaurant, business, or town. 
I also enjoy collaborating with other bloggers. Here is a collaboration I took part in with Anna Cook over at Stuck On The Go.
Recent Successes With Businesses
My post on restaurants in Roxboro got 1.3K shares and reached 10K people on Facebook with restaurant owners reporting an increase in business.
My post on Clarksville Station Restaurant got 963 shares and reached 10K people on Facebook with the restaurant owner reporting an increase in business.
My post on Smokey Dave's BBQ got 1.1K shares and reached 3.3K people on Facebook with the restaurant owner reporting an increase in business.
Reviews From Businesses I've worked with
Kristen does a phenomenal job with her blog – content and pictures! We invited her to try out our restaurant for some blog space and loving! She and her husband showed up. The nicest people to work with. We didn't tell anyone on staff they were coming – so everything was authentic. What you see is what you get. She spent so much quality time dissecting the dishes, literally and figuratively! She takes her time to learn about everything and what questions to ask. I was so impressed with her pictures and her eye for the pics with our food. Everything was just perfect. We recommend her to any place looking to get exposure! Great contacts in the Raleigh area, as well. Our business has definitely seen a turnaround due to her work. THANK YOU KRISTEN!!!
-Bryan Day, owner of Clarksville Station
They are very nice, professional and easy to work with! Great for local businesses in the area! The pictures and advertising they do are phenomenal! I have noticed an increase in our business since their blog about us. Would definitely recommend them to anybody.

-David Lee Burch, owner of Smokey Dave's BBQ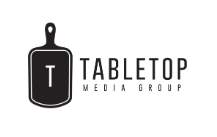 Tabletop Media Group loved working with Kristen! We've worked with her on a few projects and she is always easy to work with, easy to contact, and follows up with each and every media event. As a public relations agency, we always appreciate when influencers connect with us after their visit to let us know how things went and send over any materials they created following their experience(s). Kristen did just that! We look forward to working with her in the future.
– Tabletop Media Group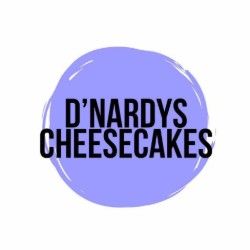 We loved the opportunity to work with Kristen. We contacted Kristen to see if she was interested in sampling our cheesecake jars and were excited to drop some off for her and her family to try. Kristen sure has a way with words! Her reviews on her social media were spectacular and we were so grateful she enjoyed our product. Although our initial encounter was brief, Kristen was very professional and a joy to work with. She suggested future ideas in which to promote our jars, which we are very excited about! We are privileged to be able to work with Kristen and highly recommend her!
-Chuck Russell, owner of D'Nardy's Cheesecakes
More Businesses I've Worked With