This post may contain affiliate links to help keep the trippy content coming. If you click on a link, we may earn a small commission, but it won't cost you a penny extra.
You may think it's just a small country town, but you'll be surprised at all the fantastic places to eat and things to do in Roxboro, NC.
It's just an hour north of Raleigh or Durham, and certainly worth the drive. So get ready to hop in your car, because we're going to a couple of steakhouses, a BBQ joint, a gourmet popcorn shop as well as many other mouth-watering places. I think you'll love the Roxboro Restaurants I have in store for you.
And when you're done, check out all the great breweries and vineyards in the area.
Best PLACES TO EAT IN ROXBORO, NC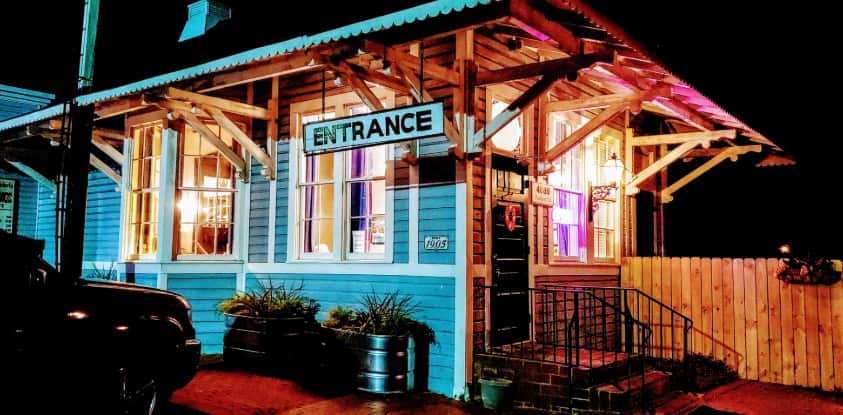 Clarksville Station is an actual train station that was relocated from Clarksville, VA, to Roxboro, NC, in 1975 to open as a restaurant.
And if that's not cool enough, wait 'till you see the attached train cars added onto the sides that serve as additional dining rooms. Also, there's an attached water tower turned private dining room as well.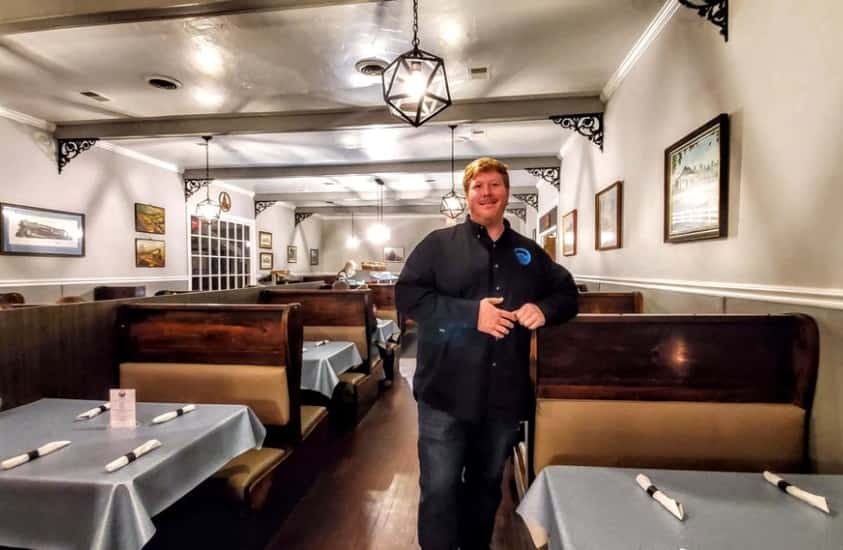 Owner, Bryan Day, purchased the property in August 2019 after it had suffered much neglect and re-opened it just one month later. During that month, he remodeled the main dining room, hired a new chef, and revamped the menu.
The restaurant is already thriving, and Bryan plans to remodel the remaining rooms with the modern ambient style he used in the main dining room.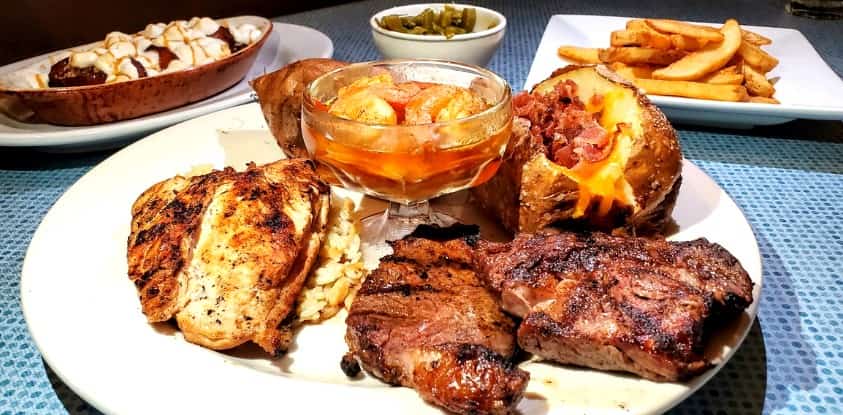 Dinner here is out-of-this-world. We had a sampler platter with the Ribeye, Marinated Chicken Haimson, Loaded Baked Potato, Sweet Potato, and Seaboard Shrimp.
The ribeye and chicken are so tender and juicy you can cut them with a fork (seriously). The fresh quality of the shrimp works wonderfully in the savory garlic-butter sauce it's sauteed in.
Everything was of the highest quality and seasoned perfectly; even the leftovers we took home tasted phenomenal the next day. (Breakfast isn't too early for steak and shrimp, right?)
The rice pilaf the chicken came on as well as the loaded baked potato were equally delicious.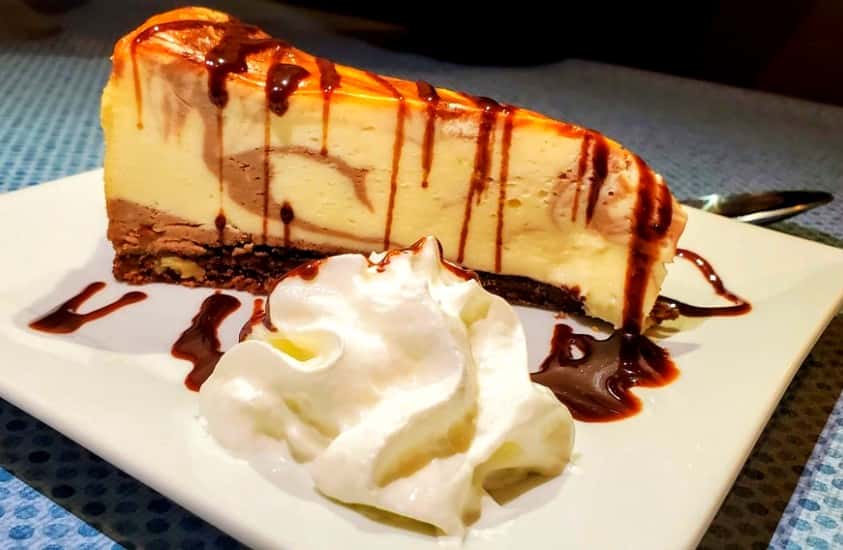 For dessert, we were treated to one of the best slices of cheesecake we've ever had. This is Skeeta Currier's Famous Double Chocolate Walnut Brownie Cheesecake.
Skeeta is a cameraman at WTVD in Raleigh. On the side, he makes his ultra-creamy, perfectly tart cheesecakes for some of the area's best restaurants. It's worth it to stop by just for this. But honestly, I could say that for all the menu items we tried.
Clarksville Station is on its way to becoming a landmark restaurant in Roxboro, NC. I highly suggest you stop by and see the amazing transformation.
Read More – Clarksville Station in Roxboro, NC – A Phenominal Steakhouse With A Haunted History
Clarksville Station
4080 Durham Road
Roxboro, North Carolina 27573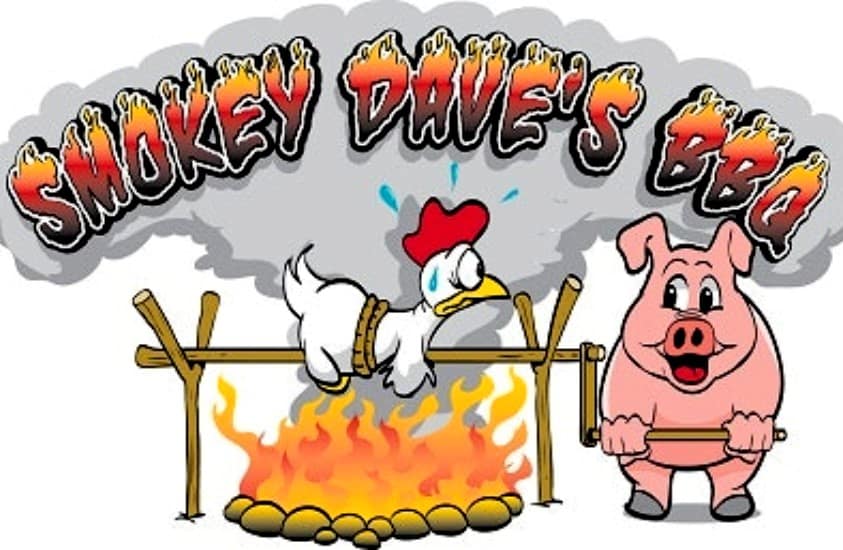 If you're looking for mouth-watering BBQ in Roxboro, Smokey Dave's has got you covered.
They offer BBQ pork and chicken as well as ribs, hamburgers, hot dogs, homemade chips, and fried okra.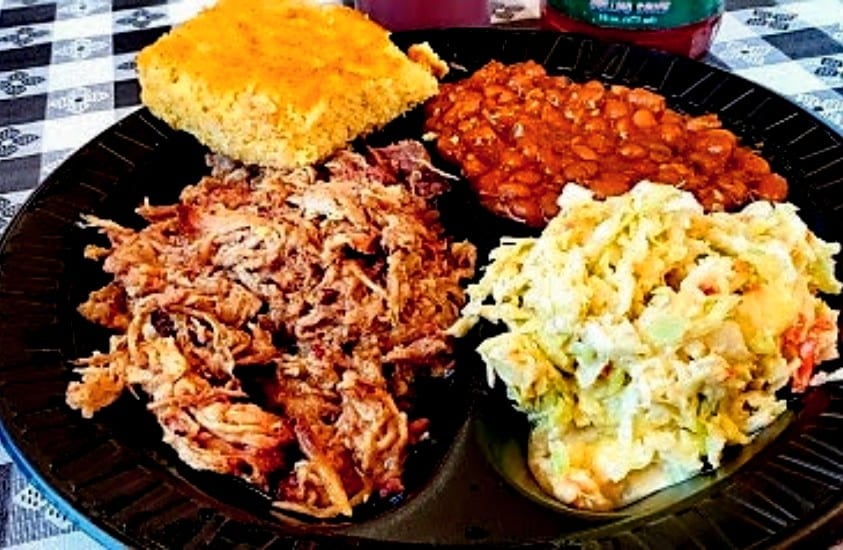 I've been here several times with my family because it's one of our favorite BBQ joints.
On my recent trip, I ordered the Pulled Pork Plate with Coleslaw and BBQ Baked Beans. My husband usually gets the BBQ Sandwich with Hush Puppies, and my daughter always goes for the Ribs.
Above is Dave Burch, the owner, next to his smoke pit and also with his wife. In addition to his restaurant, he also runs a successful catering business.
During my visit, he spent a lot of time talking to his customers and making sure they were happy with their experience.
I love the 2 different BBQ sauces offered at Smokey Dave's.
Bird Bath is a sweet sauce he developed for his son. Hog Wash is his vinegar-based sauce.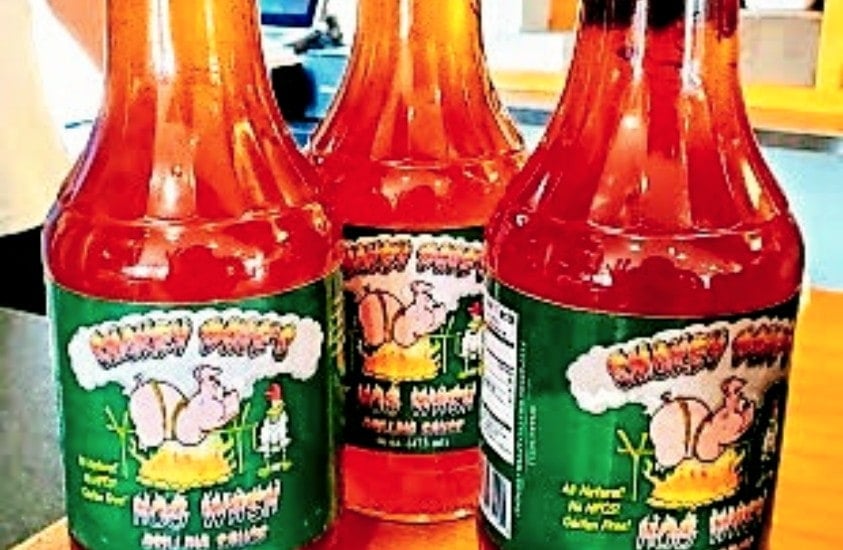 You can purchase these sauces at the restaurant, online, or in several stores in NC.
Smokey Dave's BBQ
1039 N Madison Blvd #4528, Roxboro, NC 27573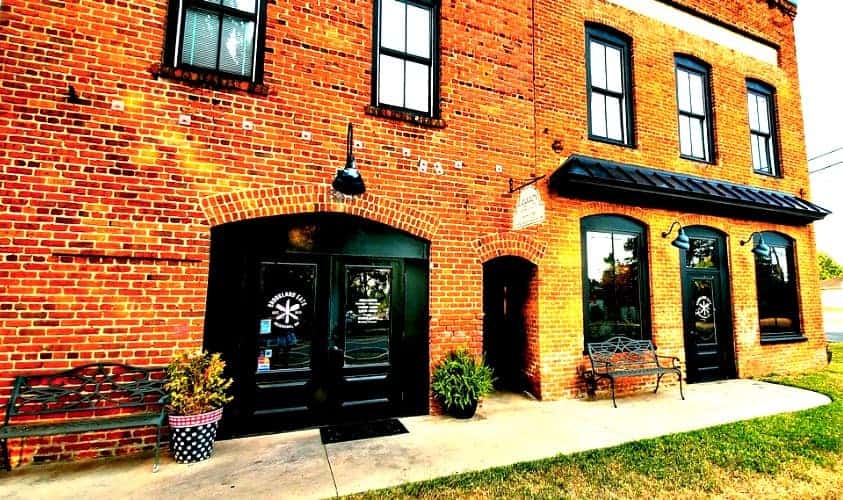 Brookland Eats is one of my family's favorite places to eat in Roxboro, NC. My daughter usually insists on going here every time we visit our lakehouse rental at Mayo Lake.
Housed in a renovated early 1900s historical building, Brooklyn Eats has just the right ambiance for an upscale eatery with a casual atmosphere.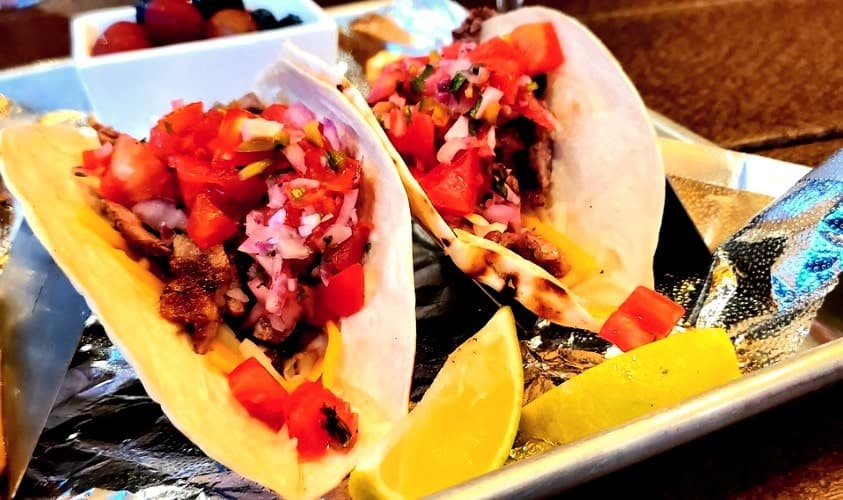 I usually order one of two things when I go here: Beef Tacos or Strawberry Salad with Salmon. Both are always fresh, delicious, and flavorful!
The Buffalo Chicken Sandwich and Cuban Sandwich are also family favorites.
With the addition of a beautiful outdoor dining patio, Brookland Eats has become even more of a family favorite since we can bring along our furry family member.
Brookland Eats
333 Old Durham Rd, Roxboro, NC 27573
4 – Golden Grill Asian Bistro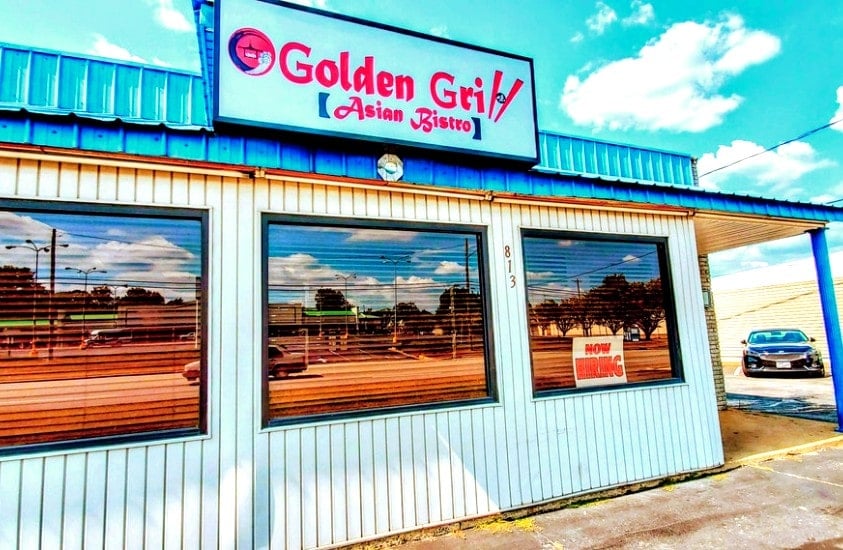 My husband and I decided to try this Asian restaurant on a whim, and we were pleasingly surprised!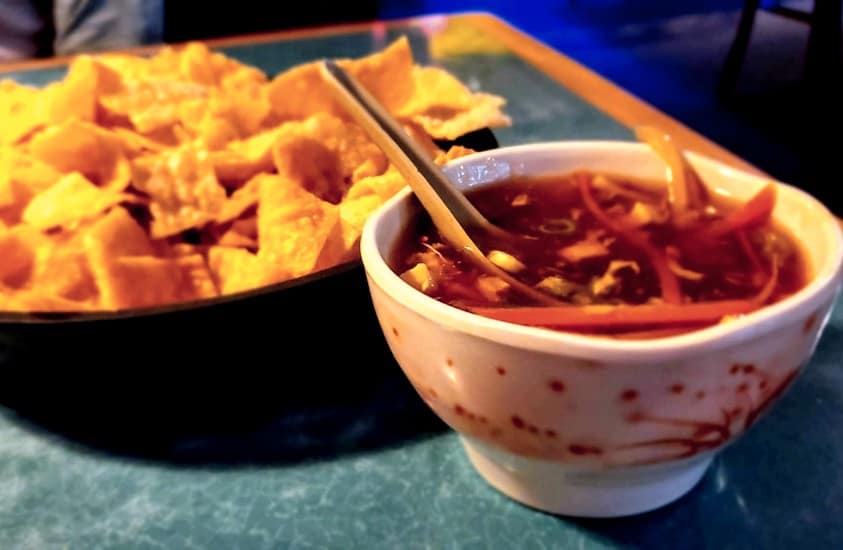 We started our meal with the Hot and Sour Soup, and I can honestly say it was as good or better than any Hot and Sour Soup I've had!
They also brought some fried wonton strips to snack on or put in the soup which was an unexpected surprise.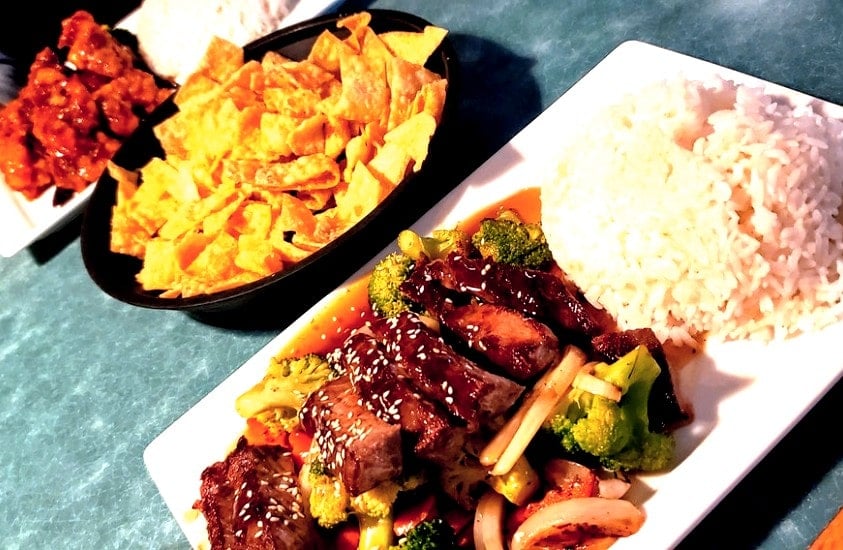 The lunch special on Golden Grill's menu is a great value; I ordered the Steak Teriyaki, and my husband tried General Tso' Chicken.
Both of our dishes were divine, and we decided we definitely need to come back with the rest of the family.
Golden Grill Asian Bistro
813 N Madison Blvd, Roxboro, NC 27573
5 – O'Kelly's Deli & Pastries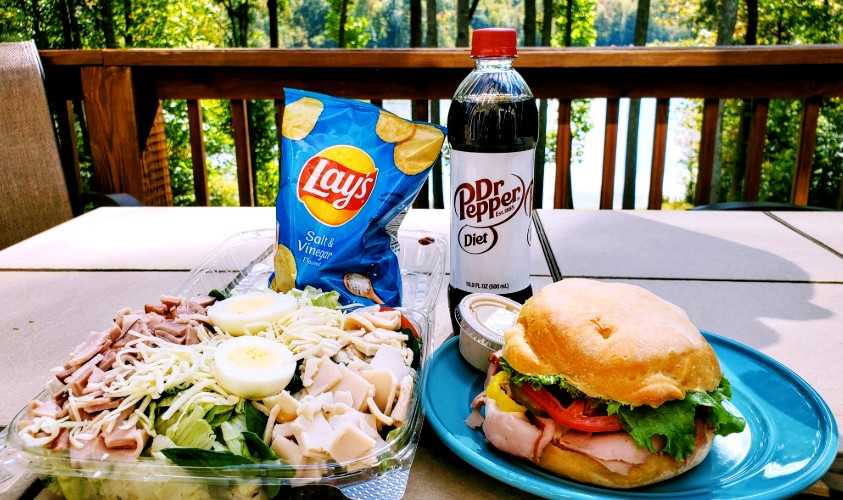 O'Kelly's is known for their fresh sandwiches, soups, salads, and pastries.
Their sandwiches come piled high with gourmet meats and loaded with toppings like cheese, pickles, lettuce, jalapenos, tomatoes, banana peppers, mustard, and mayo. (You get to choose your toppings.)
I love their Chef Salad with house-made Balsamic Vinaigrette and they offer several other salads as well, like potatoes and macaroni.
Fresh pastries are delivered to the store daily. They have fantastic cinnamon rolls, cookies, doughnuts, and cake.
Featured above is their Lemon Blueberry Cake. Trust me, it's to die for!
O'Kelly's Deli & Pastries
315 N Madison Blvd, Roxboro, NC 27573
6 – The Homestead Steakhouse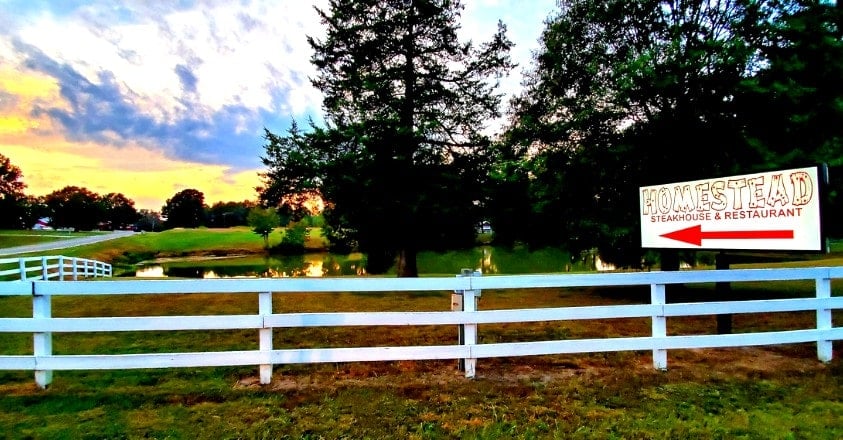 Customers drive from far and wide to experience this great steakhouse in Timberlake, NC, which is just 10 minutes from Roxboro.
And it really is an experience! With seating for 900 people, a lovely gift shop, beautiful seasonal decor, country buffet, incredible salad bar, and Certified Angus Beef steaks, there's something to make everyone happy.
I ordered the Chopped Steak that came smothered in bacon, mushrooms, and cheese. My husband enjoyed the Sauteed Scallops and Fries.
We shared this yummy Hot Fudge Cake and it was so large we couldn't finish it all.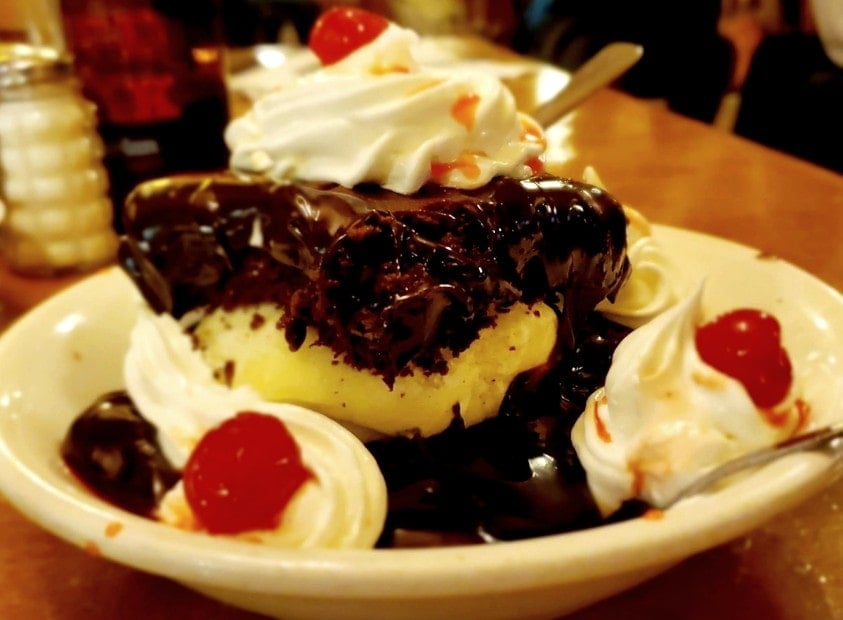 7 – La Cocina Mexican Restaurant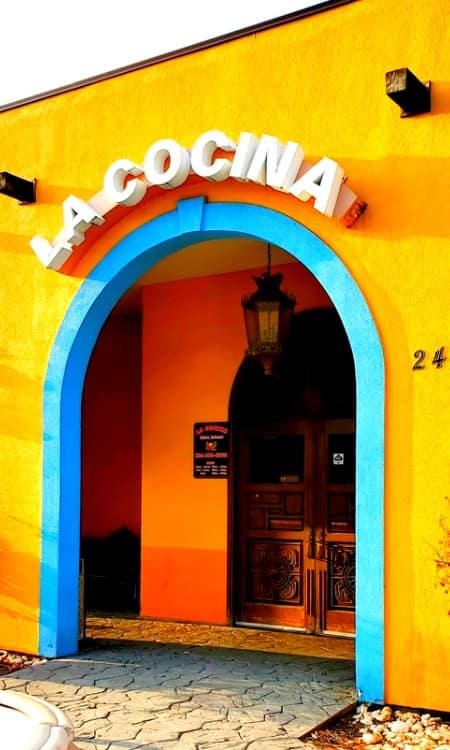 Looking for the tastes of Mexico in a family, friendly environment?
La Cocina has a wonderful array of authentic, zesty Mexican dishes.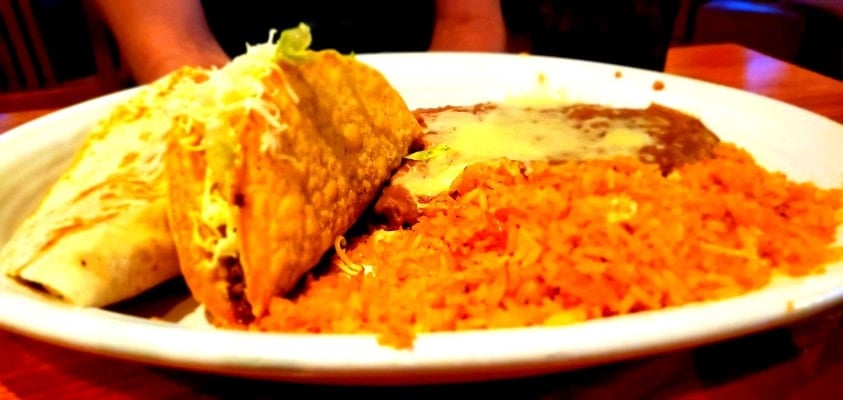 My husband had the combination platter with the Beef Taco and Chicken Quesadilla.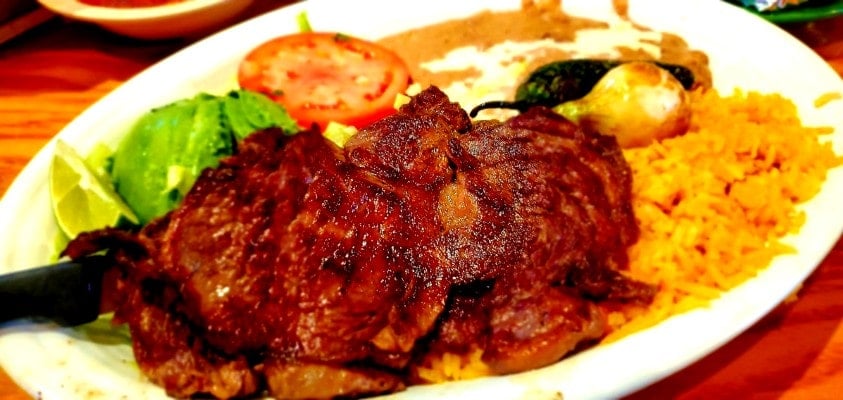 Here is the tender Carne Asada I ordered, which came with the perfect Refried Beans and Rice.
La Cocina
241 S Madison Blvd, Roxboro, NC 27573
8 – Hopper's Poppers Gourmet Popcorn & Candy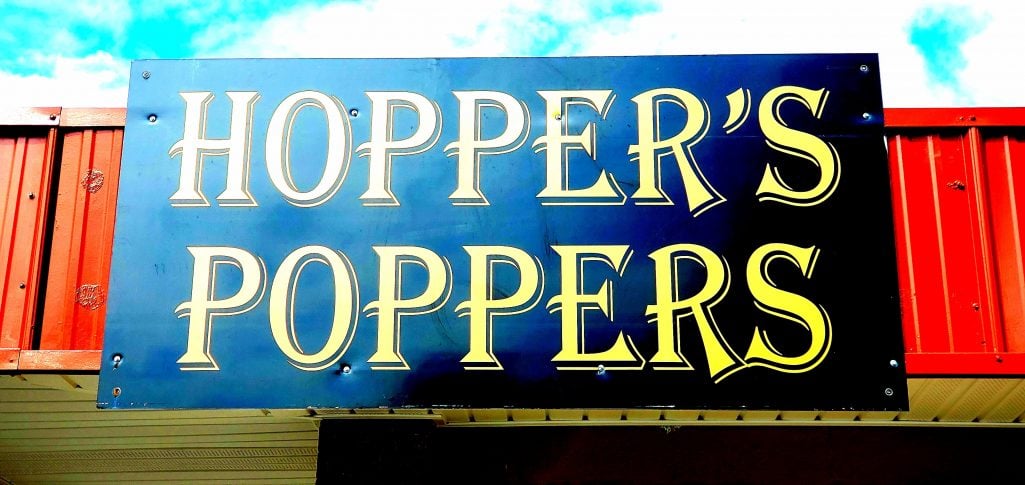 Time out for some sweet talk.
Hopper's Poppers recently came to Roxboro, and as soon as I got the word, I headed there with my daughter.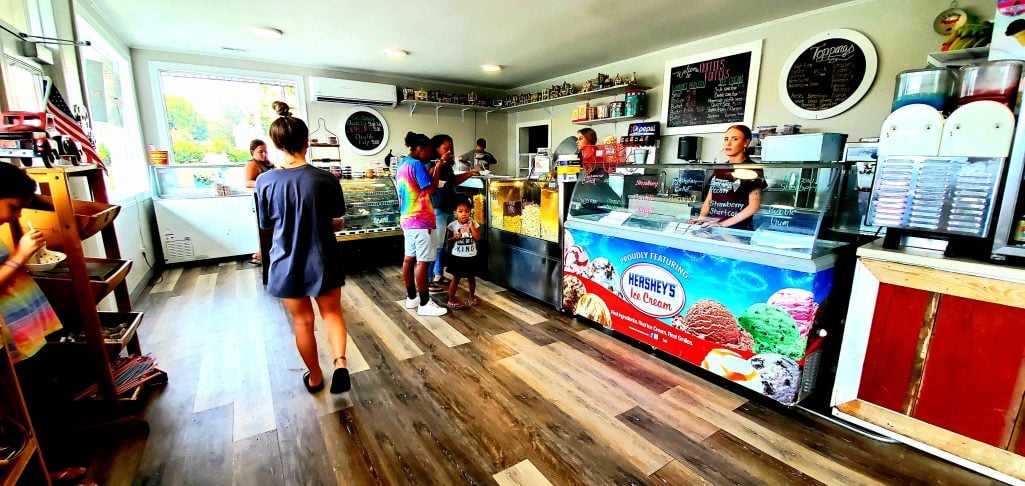 It's a cute store with a country vibe that offers flavored popcorn, ice-cream, and chocolate-covered candy.
I love that they let you sample the different popcorn flavors!
My daughter liked the Hurricane flavor, however, my favorite was the chocolate.
My husband raves about the chocolate milkshake he ordered here on a separate visit.
Hopper's Poppers
234 N Madison Blvd, Roxboro, NC 27573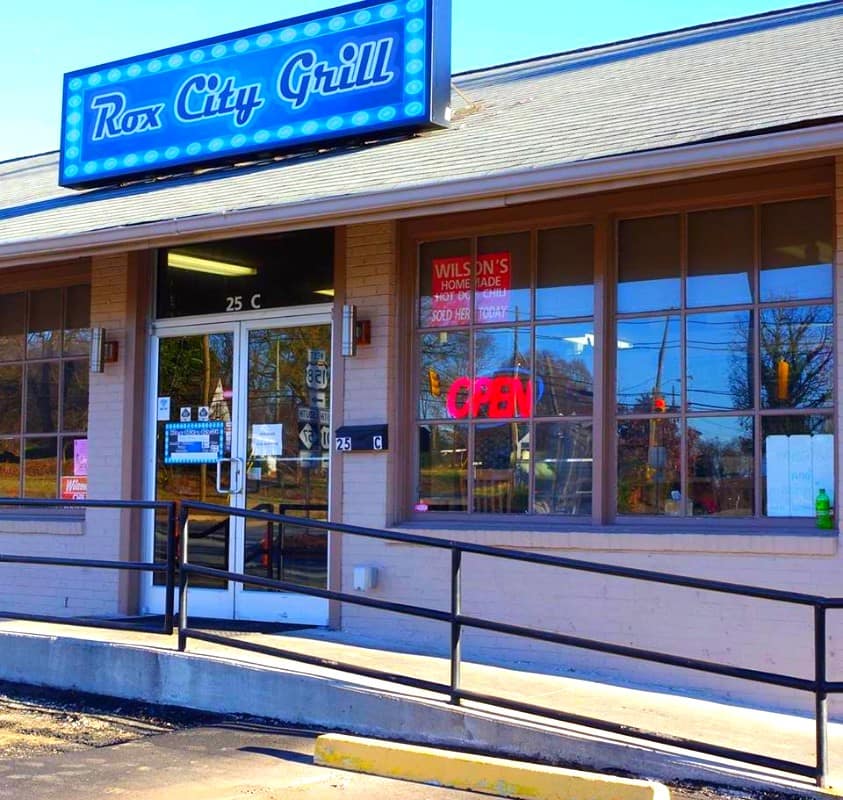 Open for breakfast, lunch, or dinner every day but Sunday, Rox City Grill offers tasty, country-home cookin'.
You'll find a wide variety of items to choose from, including all-day breakfast choices, sandwiches, and country dinners like Chicken Casserole and Fried Okra.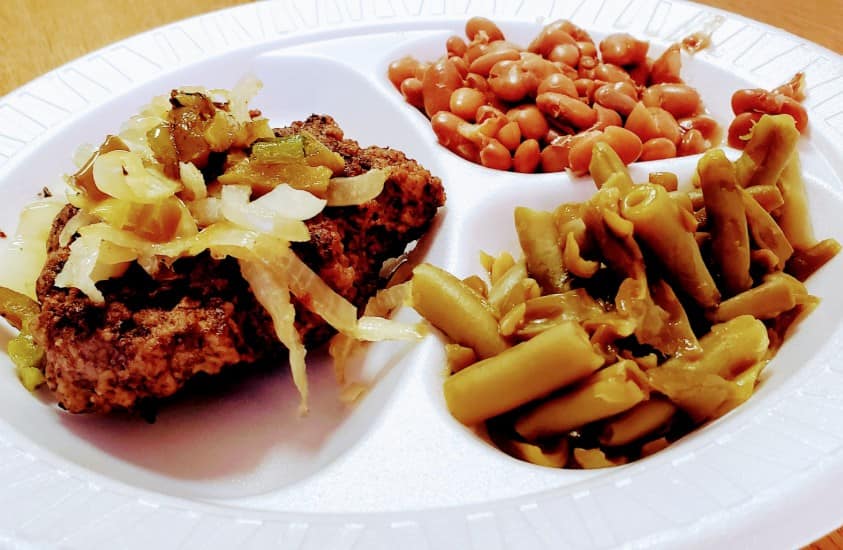 I choose the daily special which was Ground Steak topped with Peppers and Onions with Green Beans and Pinto Beans on the side. It worked perfectly with my Weight Watchers diet.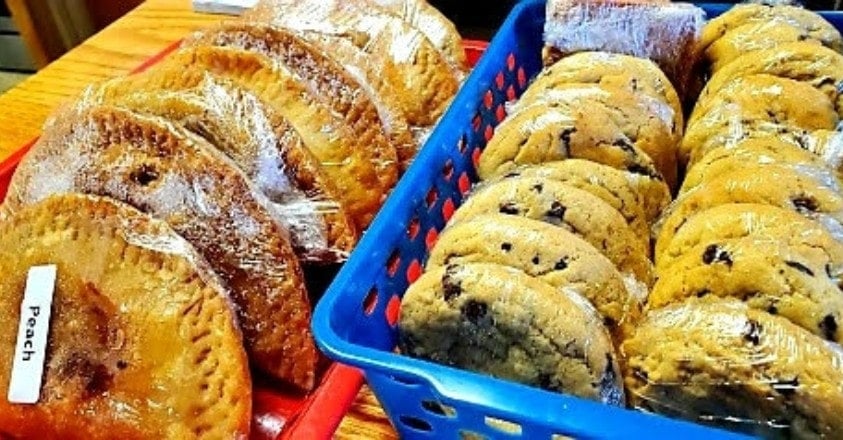 They bring in beautiful baked goods from Windmill Bakers in South Boston, so you'll always find tempting cookies, cakes, and pastries here.
Rox City Grill
25c Old Durham Rd, Roxboro, NC 27573
10 – Eden's Grill & Pizza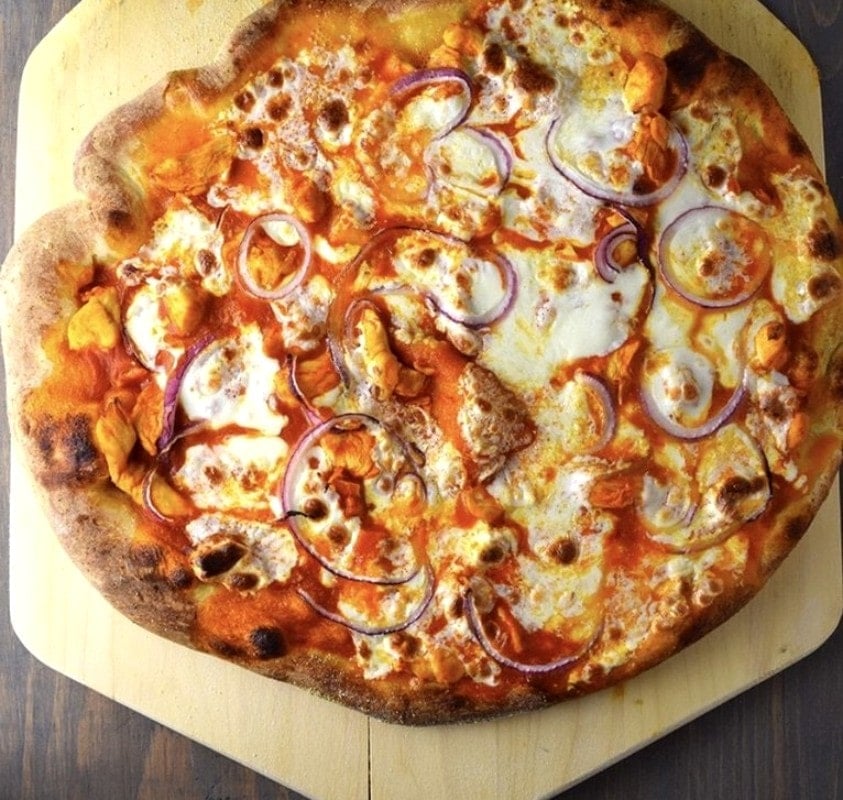 If you're in the mood for wood-fired pizza, pasta, falafel, or calzones, Eden's Pizza has all that and much more.
They even offer delivery if you can't get out the door after a hard day of playing at the lake.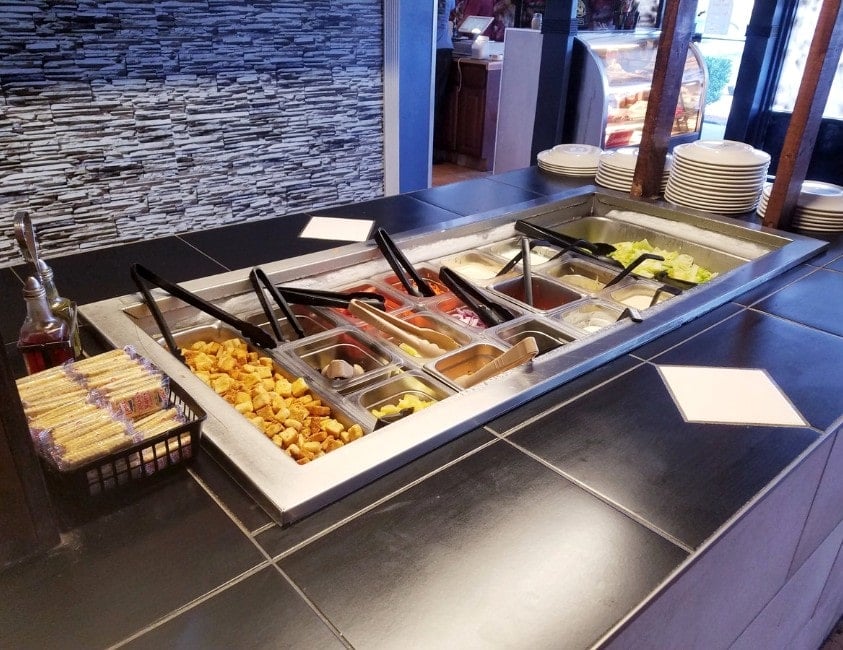 I'm always on the look-out for a well-stocked salad bar with fresh veggies, and that's what I found at Eden's Grill.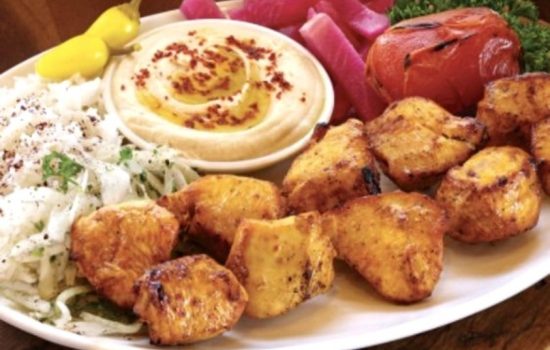 My son and his friend enjoyed the Grilled Chicken Kabobs that come with a tantalizing Hummus Dip.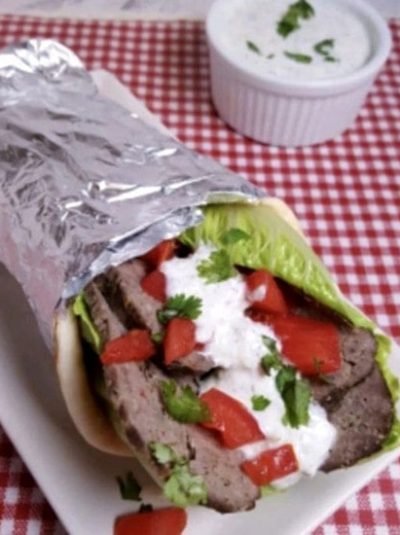 Also on the menu is this Lamb Gyro Sandwich with cucumber sauce.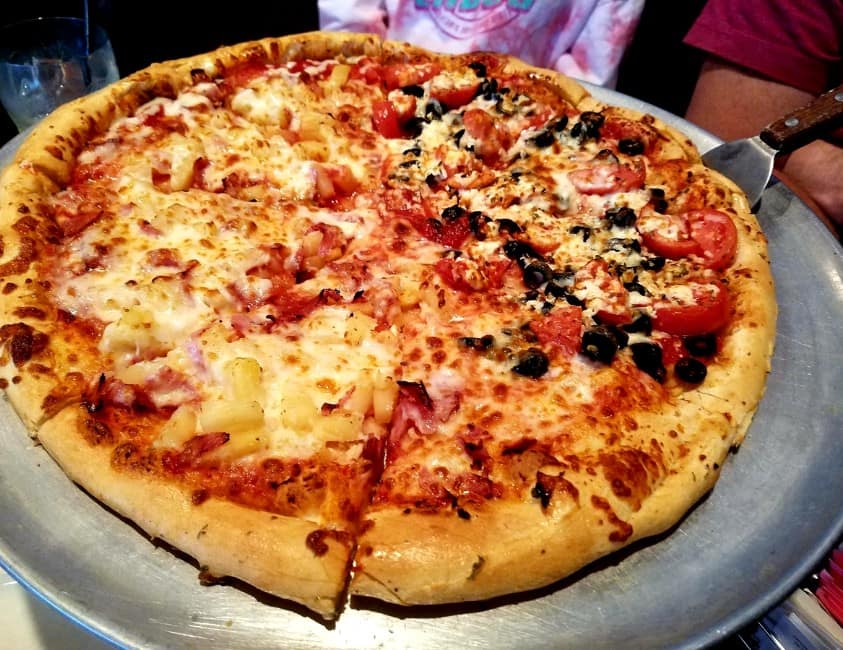 This half Hawaiian, half Mediterranean Pizza had the perfect crunchy/chewy crust with mouth-watering toppings.
We'll definitely be back!
Eden's Grill & Pizza
301 S Madison Blvd, Roxboro, NC 27573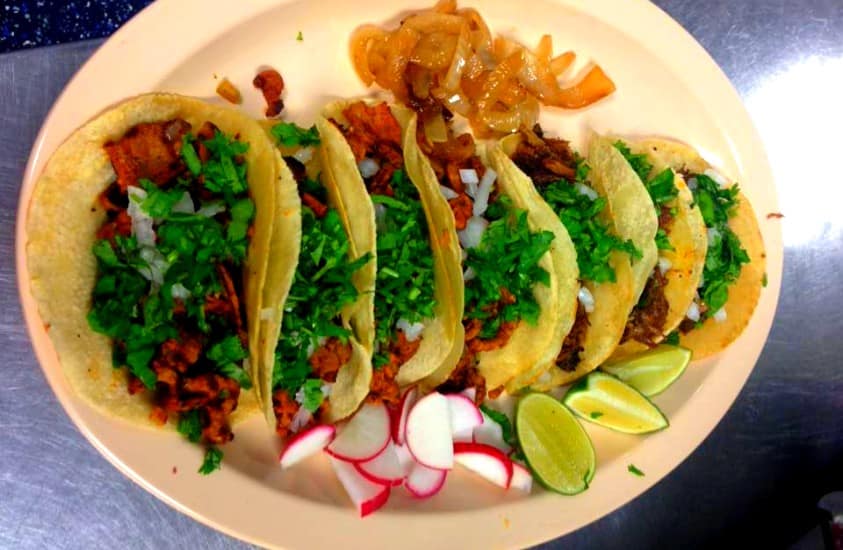 It's easy to drive right by this restaurant without realizing it. Due to the unassuming exterior, It seems to be a hidden secret that only locals know about.
No fancy interior awaits you here, either. But, what you will get are freshly prepared choices like Spicy Pork Tacos (above), Gorditas, Huaraches, and more.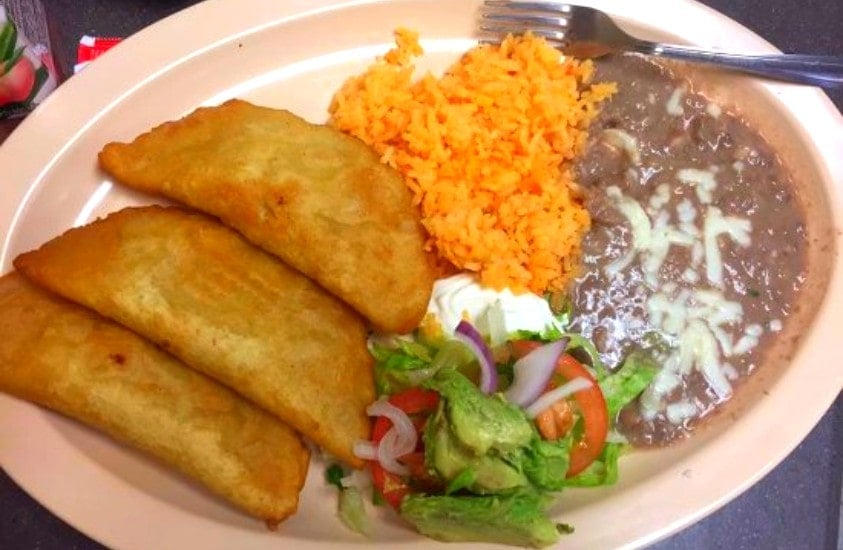 The Chicken Empanadas pictured above were crispy on the outside and savory on the inside. Furthermore, the beans and rice had the perfect flavor.
And they have a salsa bar with many great options for topping your delectable food.
While waiting for your food, you can stock up on pantry items for your favorite Mexican recipes at the attached Spanish Market.
La Veracruzana
722 Durham Rd, Roxboro, NC 27573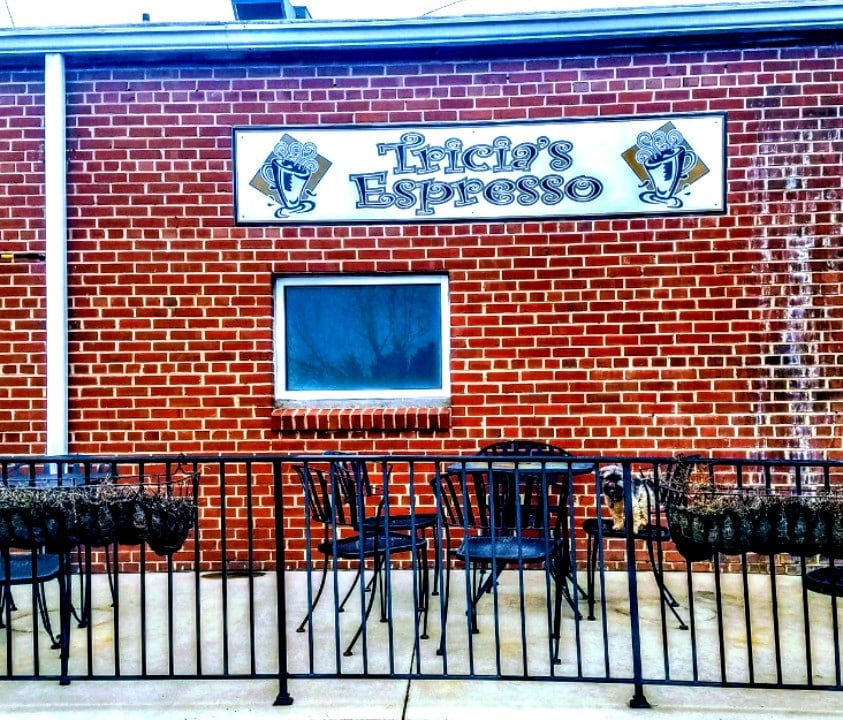 So I suppose we could allow our men-folk to come here, but this was the perfect stop for a lady's lunch with three of my favorite gals: my daughter, my SIL, and my furry friend. (If you look closely, you'll see the last one.)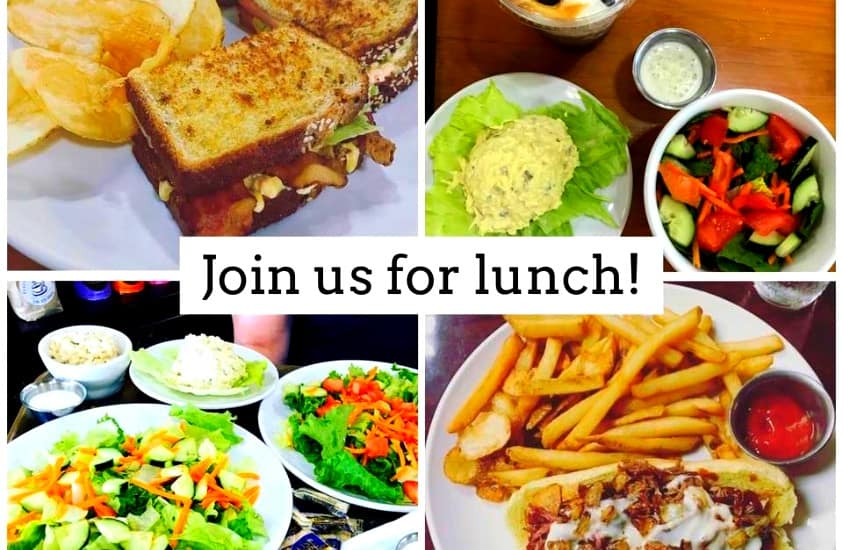 Tricia's Expresso offers the perfect girl-get-together foods like soups, salads, and sandwiches (okay, I know guys eat these, too) and of course, all the hot and cold espresso beverages you could desire.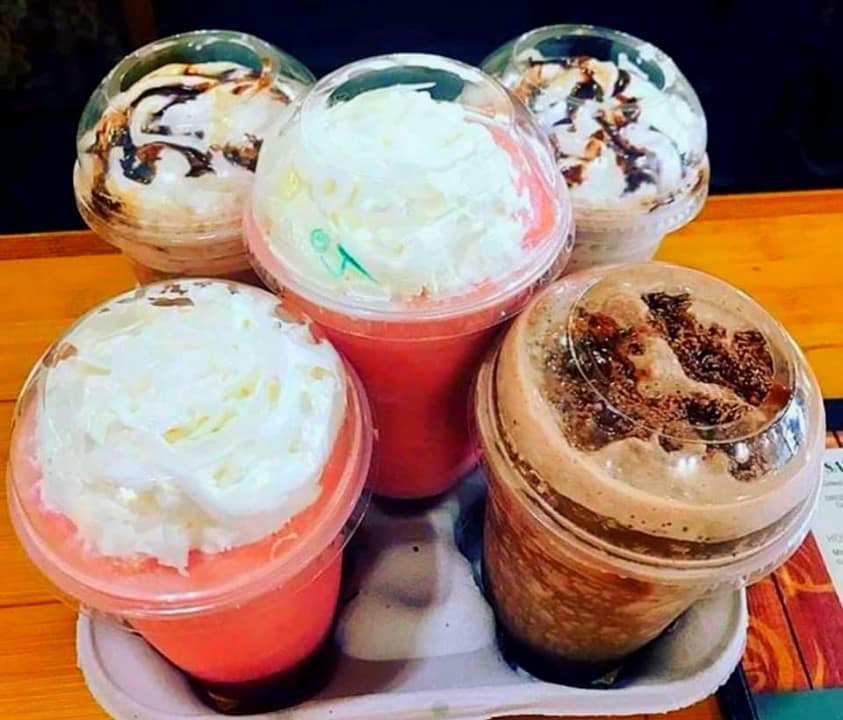 Whomever you choose to bring with you, I'm sure they'll love the selection and atmosphere at this lovely cafe.
Tricia's Espresso
43 Abbitt St, Roxboro, NC 27573
13 – Timberland Restaurant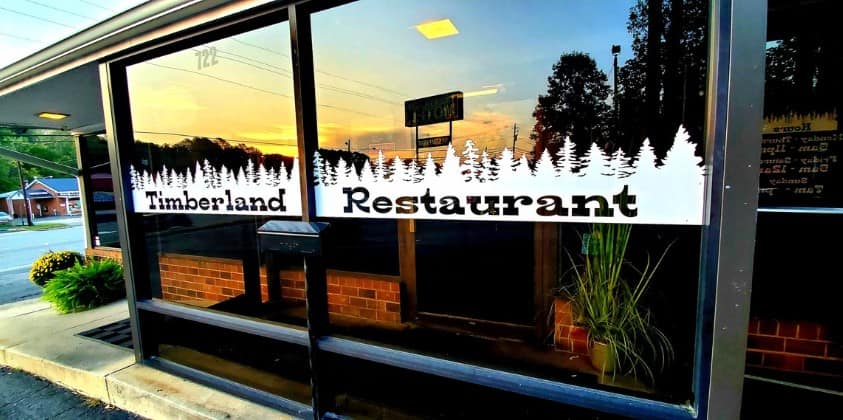 The Timberland Restaurant is part of the Timberland Motel. I know what you're thinking, a restaurant hooked to a motel is no place for great dining.
Think again!
I totally surprised my husband when I took him here for a delicious, affordable meal, including drinks and dessert for just $20.
I ordered the fabulous Turkey Club Sandwich for $4.99. My husband ordered the tasty, yet straightforward Country Ham Sandwich for $4.69.
For dessert, we tried the Lemon Cake and the Egg Pie.
What in the world is Egg Pie, you might ask? That's what we thought, so we decided to give it a try. It's similar to custard with a vanilla-lemon flavor. It was creamy goodness.
And the lemon cake was tangy, moist, and flavorful.
What are your favorite places to eat in Roxboro, NC? Please share in the comments!