From hand-crafted beers to luscious wines, you'll find Roxboro, NC has plenty of breweries, vineyards and bottle shops to quench your thirst. 
And when your beer tour leaves you hungry, check out these places to eat in Roxboro, NC.
Then, check out all the fun things to do in Roxboro, NC such as museums, shopping and even a barn quilt tour.
Awesome Breweries, vineyards, and bottle shops near Roxboro, NC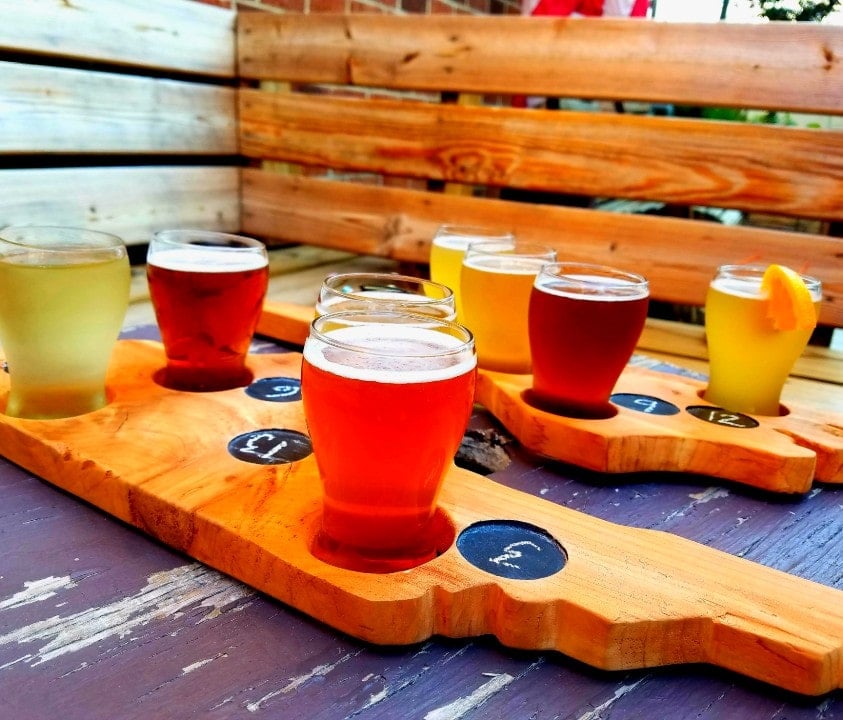 In the heart of Uptown Roxboro, you'll find this hip brewery that's a hit with local beer enthusiasts.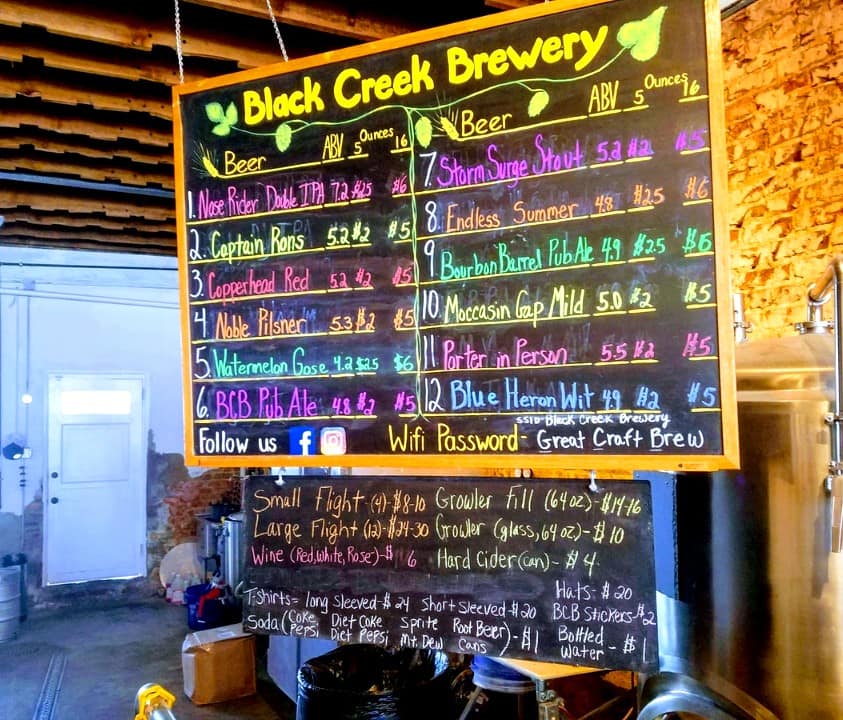 Owners, Dan, a Rocket Scientist, and brother Mike, an engineer, developed their love for Craft Brewing in a garage next to the Black Creek in Cary.
They decided to move their operation upstate because they loved the history and vibe in Roxboro, NC. Many of their beers are named after wildlife in the area like Copperhead Red and Blue Heron.
And don't forget your dog (if you have one). They're welcome to come inside with you or chill in the lovely outdoor seating area.
Black Creek Brewery
111 Depot Street Roxboro, NC 27573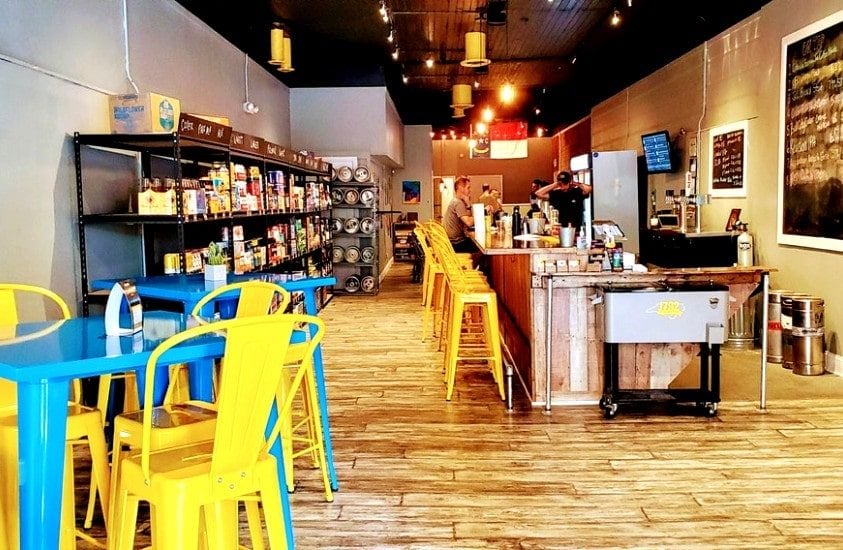 You'll find more than just beer at this inviting bottle shop in Uptown Roxboro. There's also hard ciders, wine, snacks, and juices for the kids at 1792 Beer Company.
You're also welcome to bring in your own favorite food to enjoy. Pick up some food at one our favorite local restaurants. 
1792 Beer Co. features many fun events like food trucks, crafting events, wine and beer tastings, and fitness events.
And if you're not there for an event, you'll have plenty of fun playing the Jumbo Connect 4 game or many other games available there. (I fell in love with their Jumbo Connect 4 game and bought one for myself.)
1792 Beer Company
106 N. Main St. Roxboro, NC 27573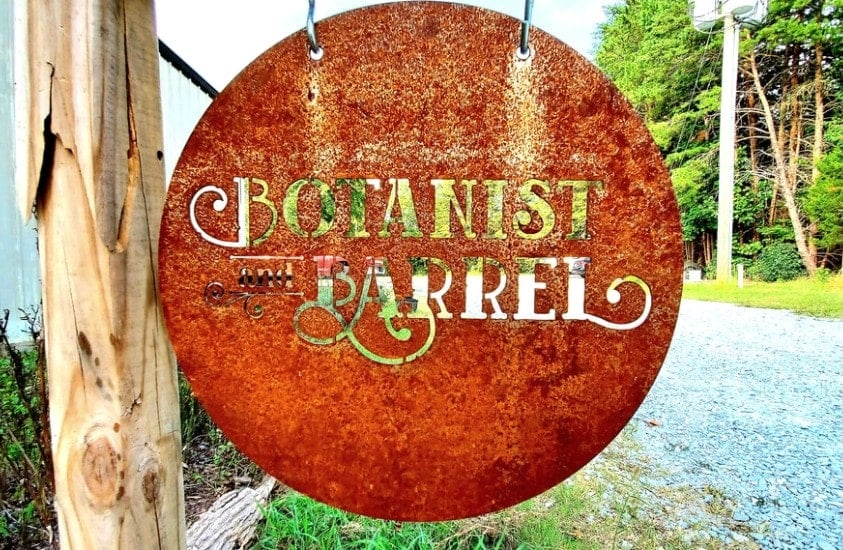 You could drive right by this winery in the charming North Carolina countryside and not notice it was there.
And it's actually more than just a winery, you'll also find fruit ciders, beer-like ciders with hops added, and sours.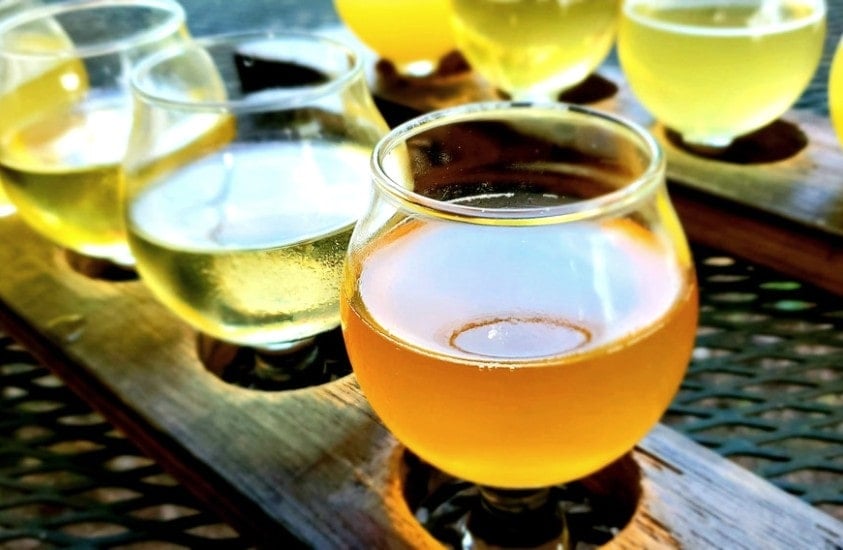 The unique techniques used at Botanist & Barrel utilize fruit at the peak of the season and process it minimally so that it needs no extra additives. The sugar is fermented completely away, resulting in a crisp, not too sweet, refreshing brew.
It's a fun drive to this farmhouse winery that sits on an organic blueberry farm. And since they are always experimenting with different methods of brewing, chances are there will be something new every time you go back.
Botanist & Barrel
105 Persimmon Hill Lane Cedar Grove, NC 27231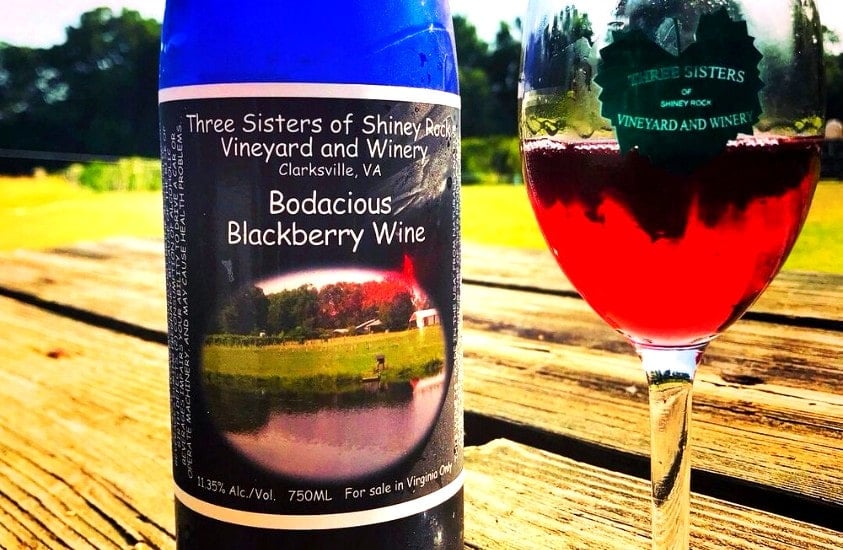 35 minutes northeast of Roxboro in the quaint town of Clarksville, VA, is a vineyard owned by the Powell sisters, Beth, Susan, and Kay. They offer wine tastings every Saturday from 10 to 5.
A once thriving tobacco farm, the three sisters decided to turn the farm into a vineyard and winery that would last for generations.
Growing up, the three sisters loved Muscadine and Scuppernong grapes so much they would eat them until their lips were sore. Hence, they decided to grow these two grapes in their vineyard to turn into wine.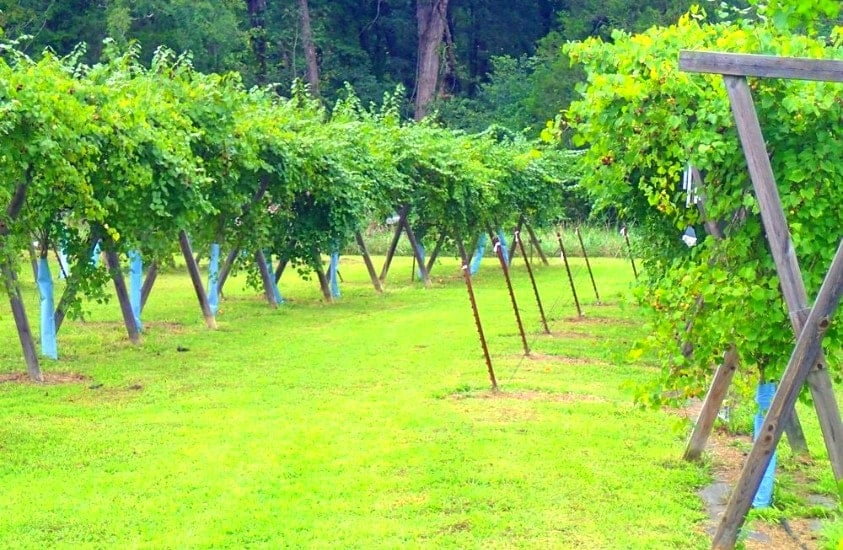 When one of the sisters, Beth Graham, was a teenager, she started brewing alcohol from a kit her mother gave her.  Eventually, she and her husband took up brewing together and were producing enough wine to sell to the public.
The farm currently sells four different wines, Muscadine, Scuppernong, Blackberry, and Apple. (Scuppernong is a variety of the Muscadine grape.)
Three Sisters Of Shiney Rock Winery
5484 Shiney Rock Road, Clarksville, VA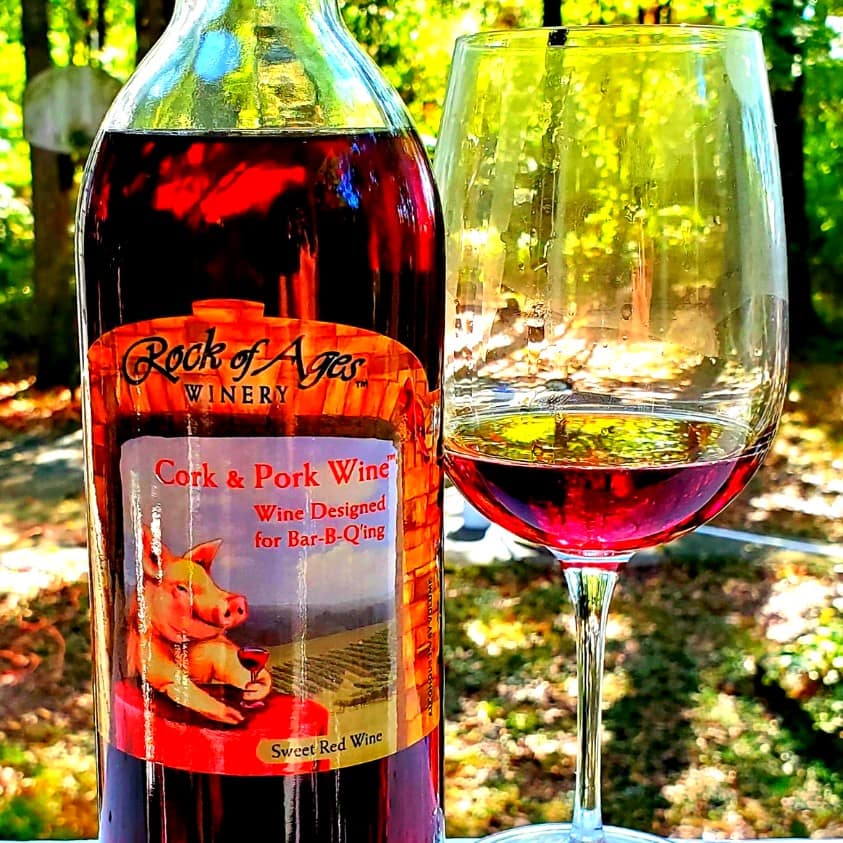 Located in the beautiful country town of Hurdle Mills, NC, this vineyard and winery offer more than 30 varieties of wines to choose from. 
How is that possible, you ask?
Because of the unique weather pattern at their location in North Carolina near the Virginia border, they experience a climate that allows them to grow more than just Muscadine grapes, and they can produce several different wines including Muscadine, Cabernet Sauvignon, Merlot, Chardonnay and many more.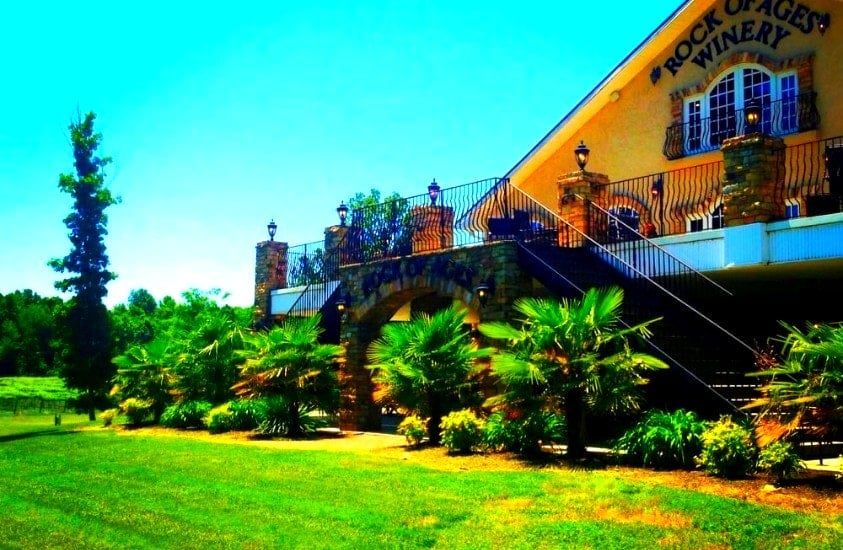 The winery is designed in an Old English style and is located on 26 acres of breathtaking land, including a 4-acre lake. This makes for the perfect setting to hold your wedding or corporate event. 
The tasting room is open every day from 1:00 – 5:00, with no appointment necessary.
Rock Of Ages Winery
1890 Charlie Long Rd. Hurdle Mills, NC 27541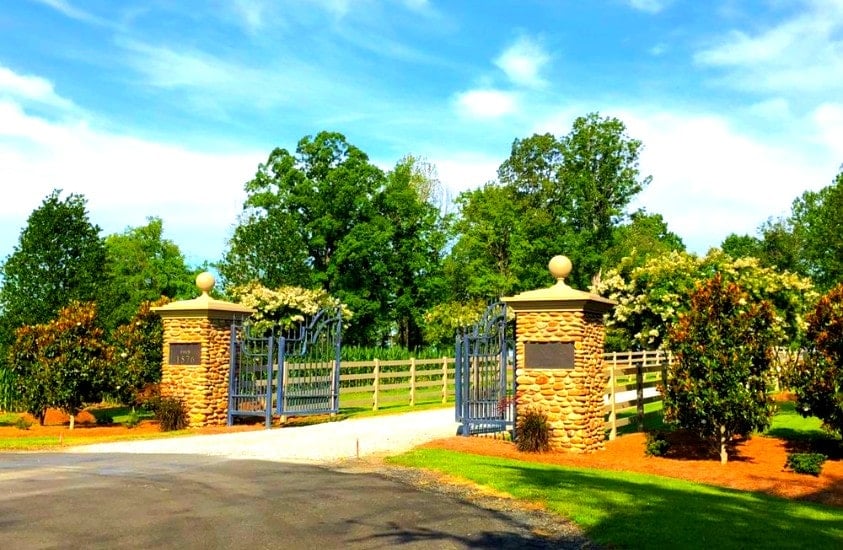 Tunnel Creek Vineyards is located on 400 acres of luscious rolling hills in Roxboro, NC.
It's the newest vineyard in the area and is ready to host your wedding, corporate event, or any special occasion from a birthday party to a reunion.
In early 2020, it will open it's 8,000 square foot wine tasting room and winery where it plans to produce up to 150,000 bottles of wine per year.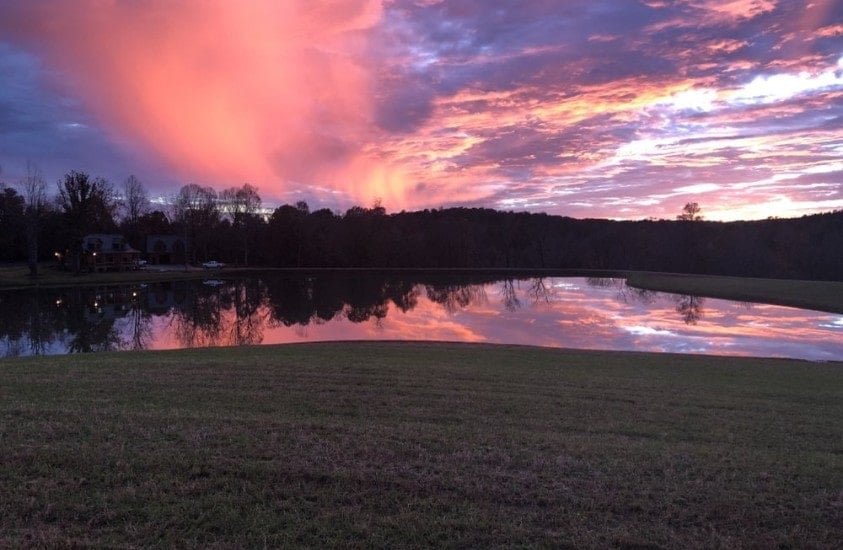 Whatever event you are dreaming of, Tunnel Creek Vineyards will help make it a reality. They can help with set up, lighting, catering, and any style of music you desire.  
So if you're in the mood to throw a pig pickin' with live Bluegrass music and Carolina BBQ, let Tunnel Creek Vineyards know. They'll help you handle everything.
And then, of course, let me know. Because I do like a good pig pickin'.
Tunnel Creek Vineyards
1576 Berryhill Rd. Roxboro, NC 27574