An Old-Fashioned Christmas is what you'll find when you visit Piper Lights in Wake Forest, NC. 
It all began 30 years ago when a family put up a manger scene and then, over the years developed it into a magical 7-acre lights display with an old-fashioned candy store. 
My daughter and I love it so much we visit every December – several times!
Piper Lights – An Old-Fashioned Christmas 
Welcome To the Christmas lights
As you enter, you will come to a donation box. Although the Christmas lights are free, try to have a few dollars handy to donate. This helps the family keep the Christmas lights shining.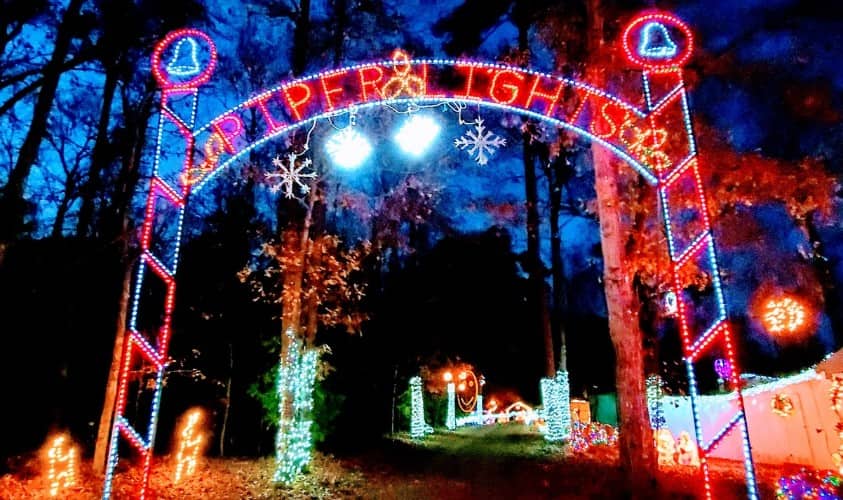 As these lights get more popular every year, you'll want to come at the least crowded times.
I've found the best time to come is right when they open at 5:30 on a weeknight, early in December.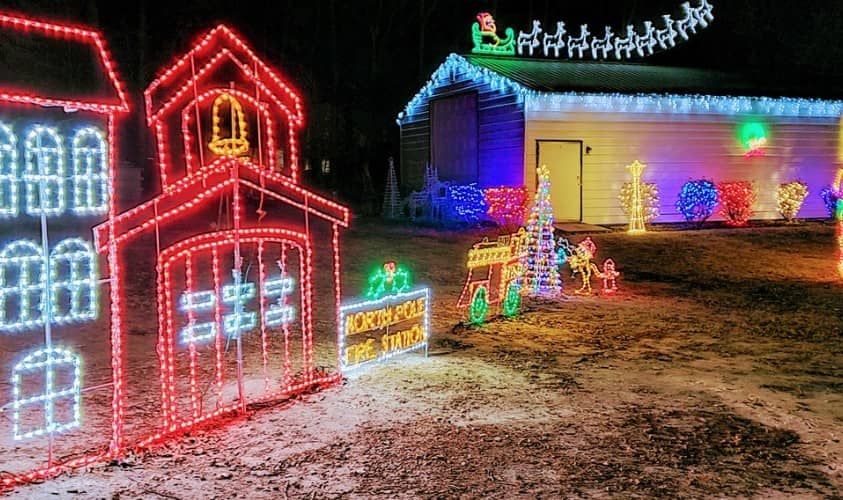 You can drive your car right through the display and see all of the lights. 

One of the most charming spots is the pond that's surrounded by Christmas lights.
The reflection of the lights on the water is stunning!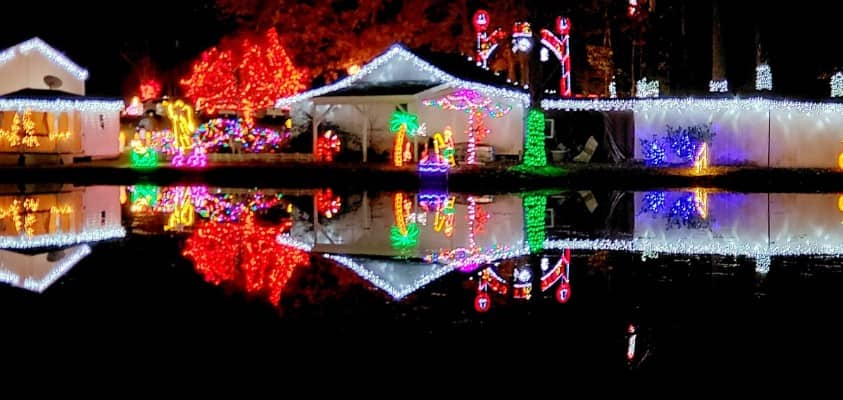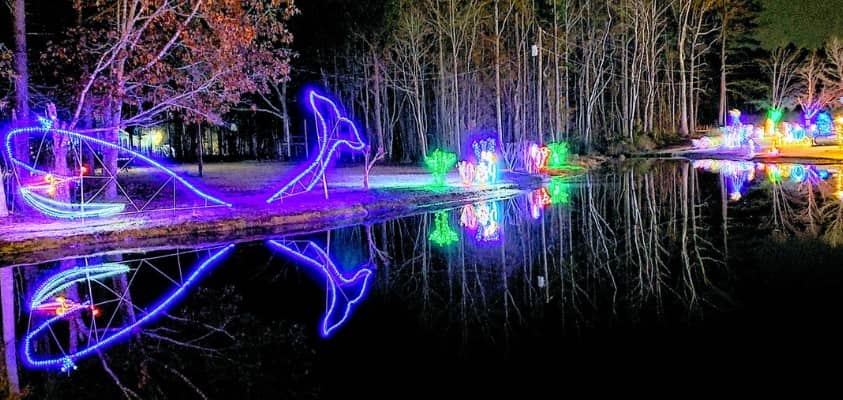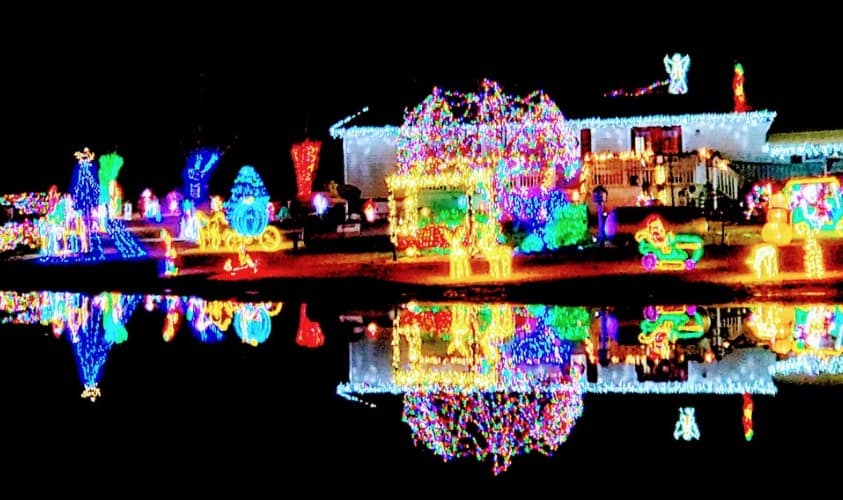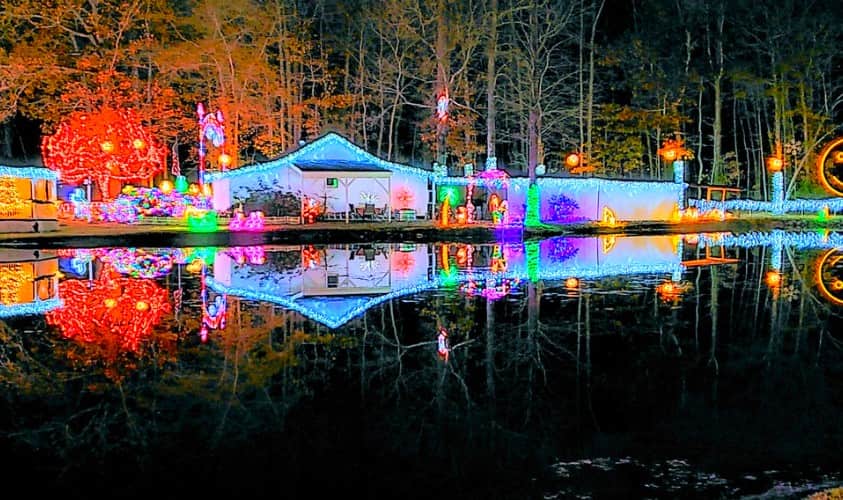 After you drive through the lights, there's a place to park your car so you can visit the old-fashioned candy store. (Only cash is accepted.)
It's also fun to walk back around all the Christmas lights and get a closer look.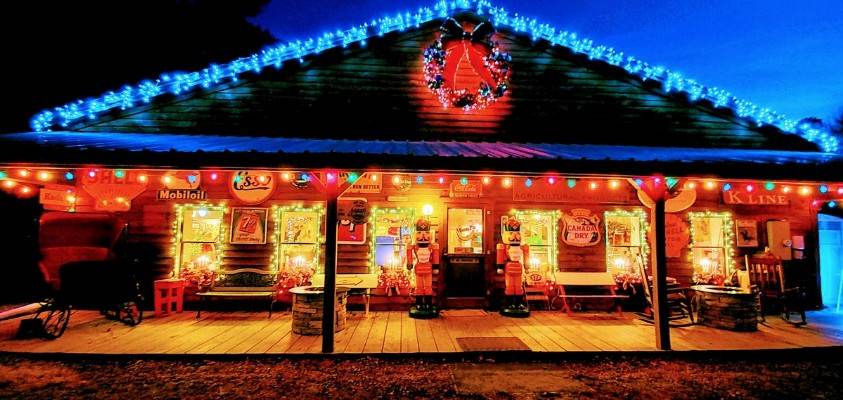 Inside the candy store, you will be able to buy hot chocolate, cider, popcorn, hand-made scarfs, and old-fashioned candy.
My daughter and I have a tradition of getting hot chocolate and popcorn, only a dollar for each.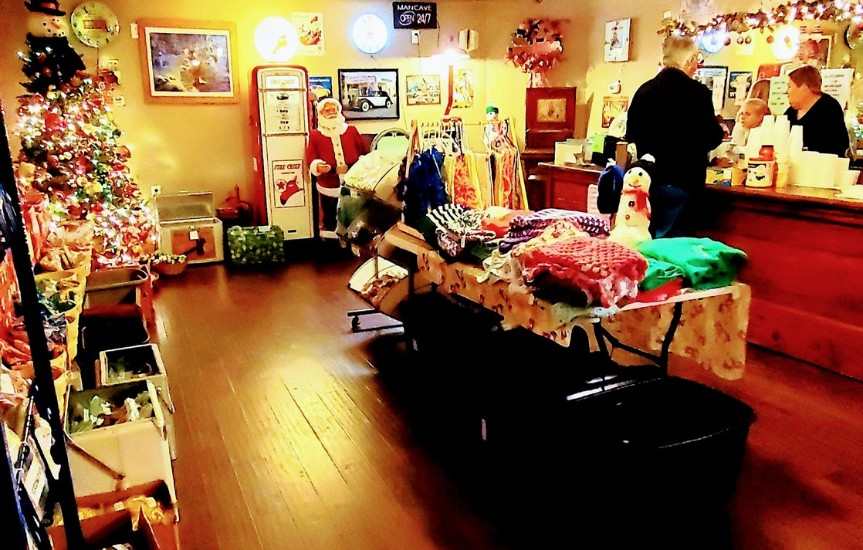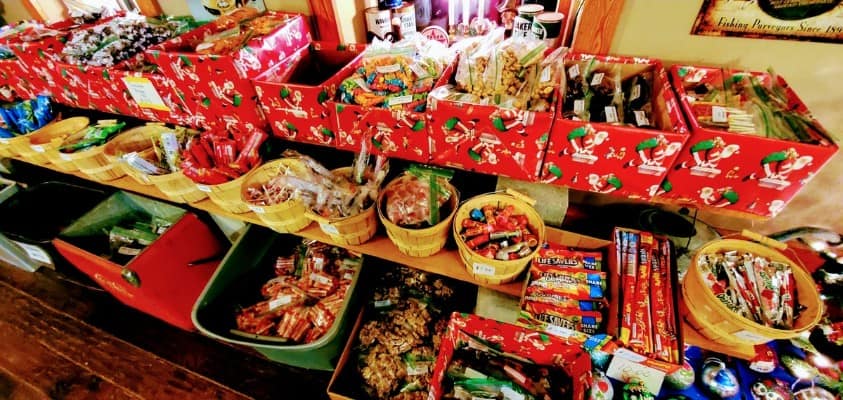 The store is full of cool collectibles and antiques.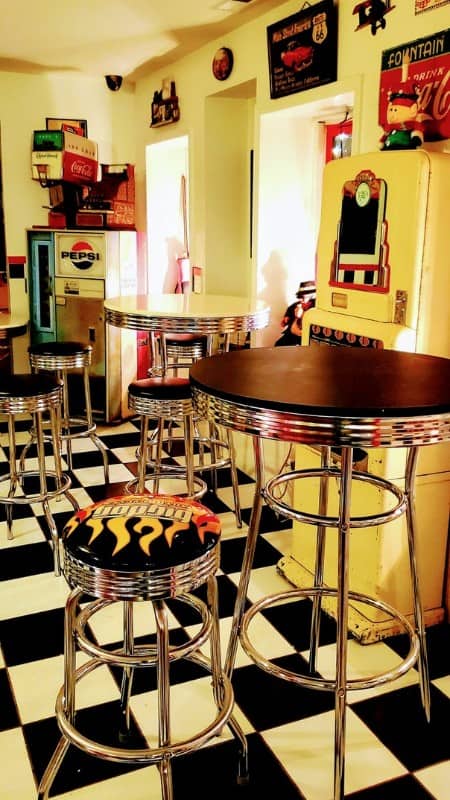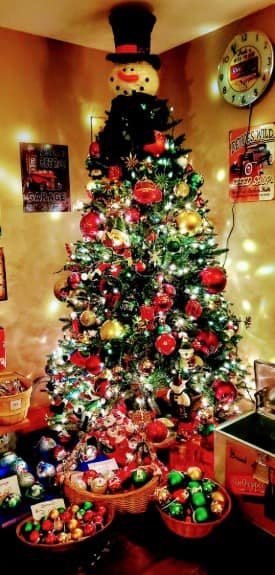 Kids will love getting to visit with Santa on the front porch of the Country Store. 
You're welcome to take a picture with him, free of charge!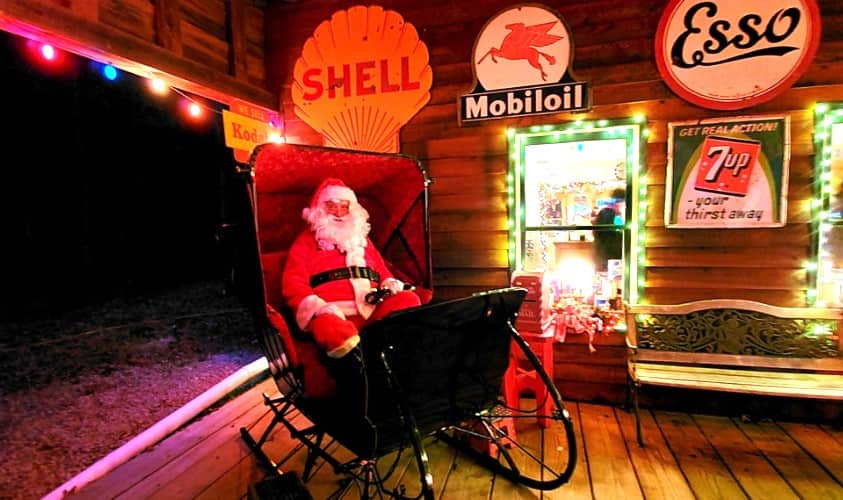 Or you can sip your hot chocolate by the cozy fire while you chat with your loved ones.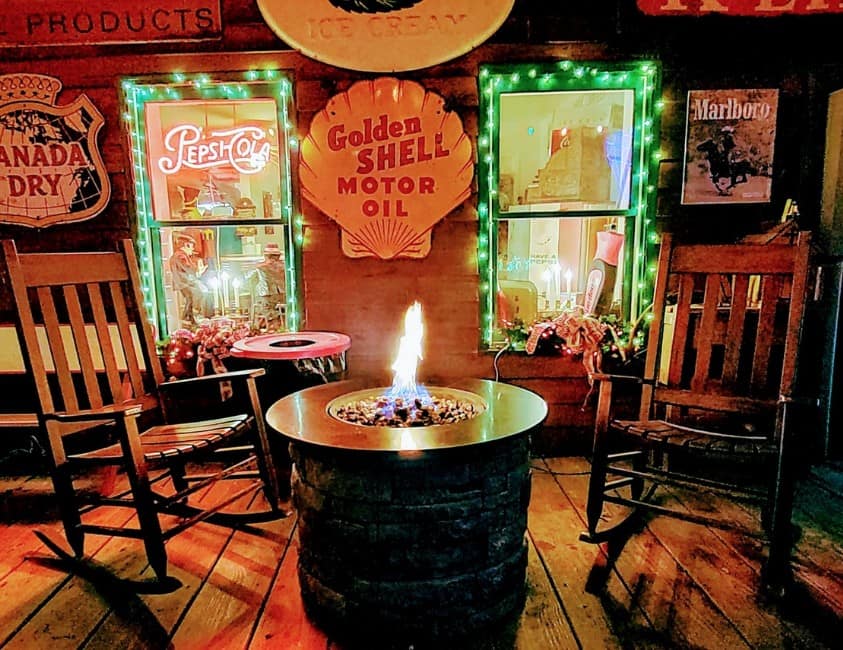 Next, you'll want to get in line for the free Santa train ride that takes you on a tour around the Christmas lights.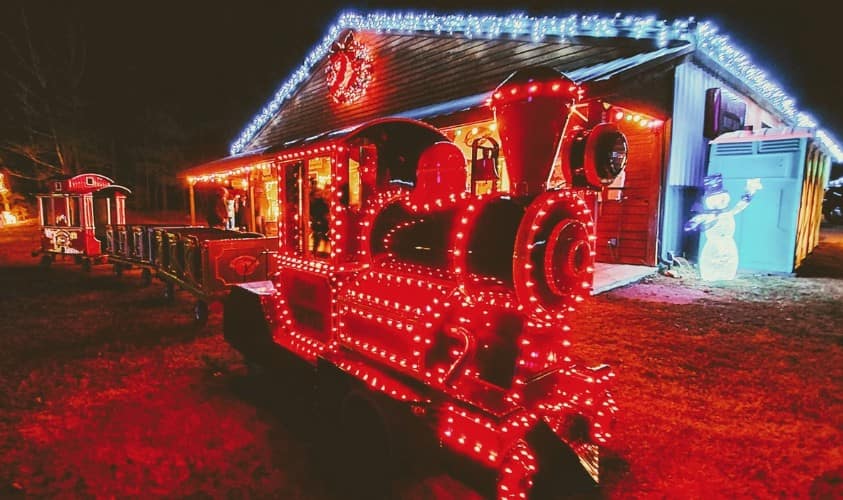 If you're looking for the best Raleigh Christmas lights, Piper Lights should be at the top of your list. 
Location: 5725 Fixit Shop Road, Wake Forest, NC (Just outside of Raleigh)
Hours: Opens the day after Thanksgiving and runs until January 2.
Sunday-Thursday: 5:30 p.m. to 9 p.m. 
Friday and Saturday: 5:30 p.m. to 10 p.m.
Santa doesn't arrive until 6:30 each night.
Behaved pets are welcome.